Ancient Trees and Landscapes
Evaluating ancient trees and landscapes is a process of applying knowledge and undertaking detective work. A thorough understanding of introduced species, including native conditions and dates of introduction, is essential. Recognising indications of previous land use and a library of local history texts and old maps is required.
Our extensive previous experience gives us the ability to research this in a coherent and effective manner, providing you with the best possible advice.
CHURCHYARD YEWS IN DORSET - Pagan or Christian?
In 2006 Mark Hinsley completed a dissertation for his MSc entitled Churchyard Yews in Dorset - Pagan or Christian?
It included a comprehensive survey of English Yews in all Dorset churchyards, inlcuding dimensions, age (if known) and infomative notes. Mark then researched historical and archaeological evidence to ascertain whether or not there is a possible chain of thought or belief that may link the Pagan Yew of the past with the Churchyard Yew of the present and potential historical motives for the planting of churchyard yews. If you are interested in more information about this dissertation then email Mark on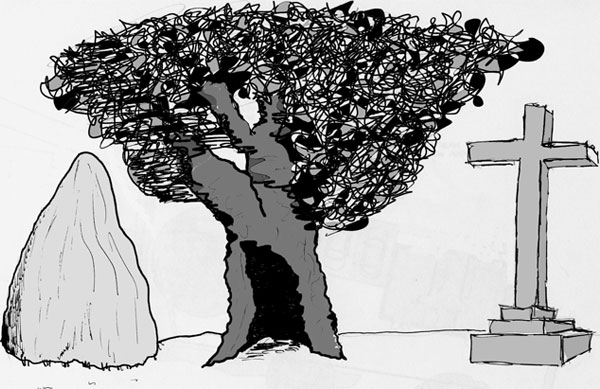 Mark recently gave interviews on Midwest Radio with regards to Ancient Landmark/Historic Trees and Churchyard Yews, click here to listen to them.